An inspired woman could do wonders for this world…
… and for herself…
Do you believe that the first miracle should happen within ourselves and then we can change the world around us?
Me too!
This post is a little bit different than the rest and at the same time is one of the most love-centred posts I've written so far.
Inspirational books for women to read.
You know those inspiring books for women…?
The ones that make you dream, love yourself and the others.
The ones that make you smile while reading and only you know why…
The magic of a few rows that were written especially for you… and the feeling you are not alone and someone out there not only knew exactly how you feel but made the message get to you.
There is no other pleasure to me as finding a book that sticks to my mind, my soul and my heart all at once.
So today I will share with you my top 5 of best inspirational books for women. You will want to touch them and feel their magic work on you too.
<!––nextpage––>
1. The Forty Rules of Love by Elif Shafak
I am a huge fan of all things spiritual, self-exploring and self-awareness. The world is a fascinating place full of wisdom, lessons and rodes that call you to go on them.
But which one is the right for you?
Which one will meet you with You?
Is "following the world's rules" will give you satisfaction in life? Or your path is different than any other… just like every other…
40 Rules of Love by Elif Shafak is a treasure you don't want to miss touching.
It's one of the best inspirational books for women out there.
Two stories are implementing each other into your soul. Vibrant, vivid pictures of the oriental world and the modern West, wild dreams and one common thing – Love.
Love for the other, love for the world, zest for life and most importantly – love for yourself.
I am a huge fan of Elif's books and went through most of them, but this one, by far, is my favourite, and I often go through it in moments of "self-love thirst".
Don't miss the opportunity to enjoy it too.
See The Forty Rules of Love on Amazon
2. Eat Pray Love by Elizabeth Gilbert – Inspirational books for women
You know that one. There's a movie with Julia Roberts and it's quite nice…
But the book is what you should go after!
I don't know if it's because Elizabeth Gilbert and I share the same zodiacal sign or it's the similarity of the depressive/self-destroying/wrong-choices-all-the-time/yoga-lover characteristics… But there's a deep connection between me and this specific book that makes me go through it a few times a year (yeah, I am that crazy).
It's down-to-earth, it's deep-in-your-soul-touch, it's self-awakening, it's Inspiration For Life and Love.
Enjoy life, make love and put yourself first always!
That's the lesson of this beautiful story, and that's the reason you should read it if you haven't read it yet.
3. Under The Tuscan Sun by Frances Mayes
Number 3 from my top 5 of inspirational books for women…
Mmm, who doesn't love Italy and who doesn't dream to live there, in a rural farmhouse, surrounded by fresh air, hot sun and a new start of life?
I read the book after I saw the movie and it was such a beautiful experience (both, the movie and the book). As I said, the book is almost always better than the film, but in this case, I don't know which one to put first.
However, you will thank me for the burst of inspiration Under The Tuscan Sun will give you. You will end up with mouthwatering Italian taste of sunny yellow and warmth. An inspiration for every lady to pay attention to the little things and find the beauty of life.
4. Dear John by Nicholas Sparks
I know there's no woman out there that didn't read a book or at least watched a movie on Nicholas Sparks' books.
The first time when I was blown away by his talent and his way to touch the women's soul was with Walk To Remember. Only God knows how many time I've cried over that book (and I ain't sharing that with you). After that, I jumped over to The Notebook (oh, my heart…)
However, Dear John is my favourite by far. There's a specific charm in this book that it cannot be described.
The author's affinity for killing someone I like in almost every book (I know it's not personal, however…!) has a lovely message in Dear John.
The love relationship between a parent and a child, the love between John and Savannah, both stories so beautiful and connecting with the highest level of Love – a sacrifice to make someone's last days on this Earth, more comfortable and less painful.
Inspiring, thoughtful, sad and a must-read for you.
5. Chocolat by Joanne Harris
I went through this book more than ten years ago. Honestly, I have to find it and reread it.
I read it so long time ago and I still include it in my list of top 5 inspirational books for women.
Well, I still remember it, and I still could smell the chocolate creations of Vianne Rocher, the warm aroma of her delicious dark truffles and the way it's sweet sinful taste could rebuild passion and change lives like a storm.
Mouthwatering, charmful, hot-chocolate-colourful, crazy, warm and cosy – you just have to read this one. It will inspire you not only to get more chocolates on the next grocery shop, but also to value life, express yourself and stay true to what's important to you.
So, these are my top 5 inspiring books for women you could enjoy over a cup of hot chocolate, a glass of wine or under the cosy sheets of your fluffy bed.
I would love to know if you've already read some of them or even all of them, so leave a comment below.
Also, if you have another suggestion, something that touched you and changed you, even for a day, I would love to know as I am continually searching for book-treasures.
Of course, there are many inspirational books out there that deserve our attention. Subscribe to my blog, so I could notify you when there's more sweetness between the pages, that worth the try.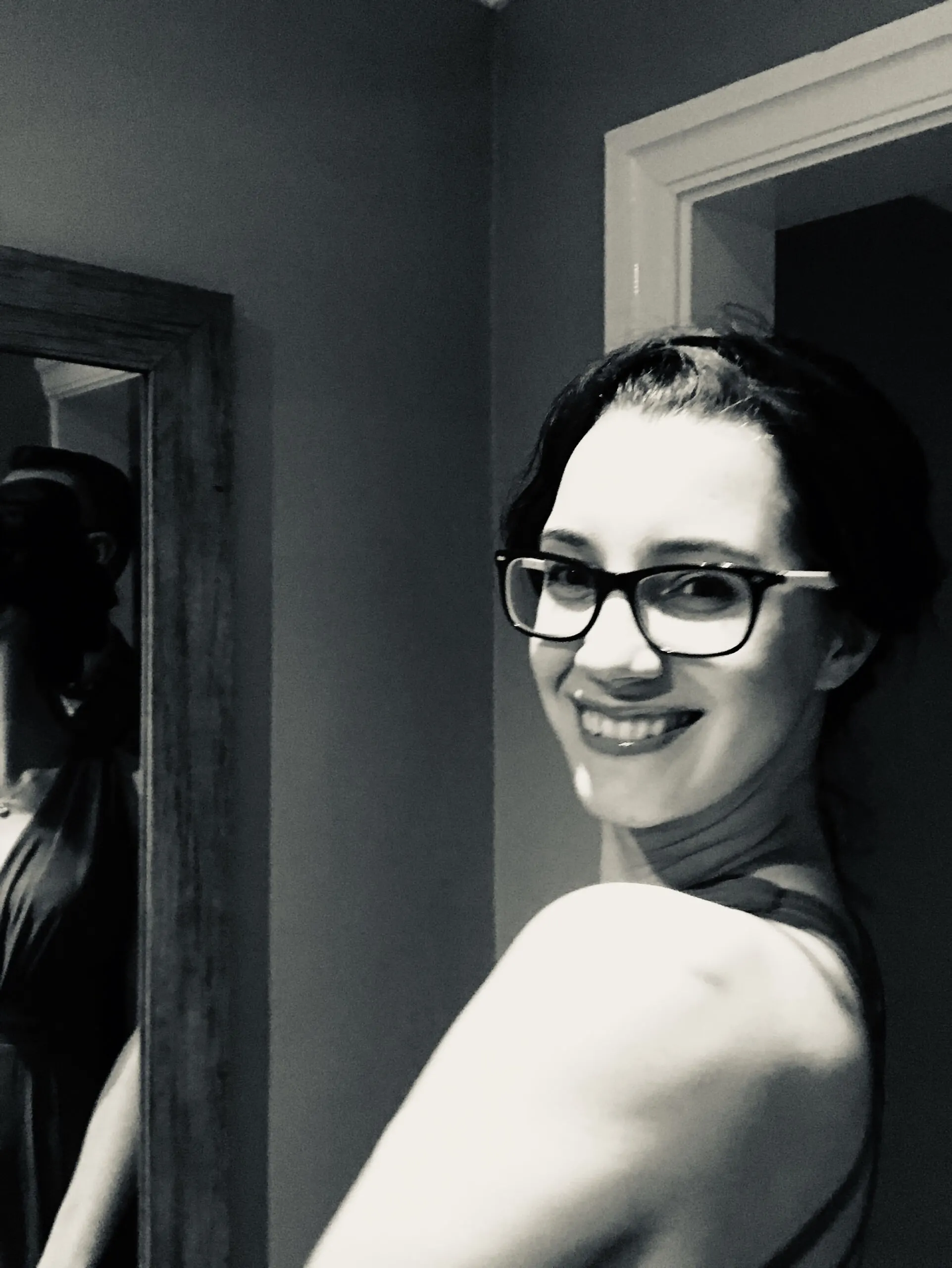 Blogger, dreamer, procrastinator, and lover of everything soul-touching. My mission is to make you laugh, provoke your thoughts, light up your day and inspire you to fall in love with life and yourself.