5 Senses Gift Ideas For Him – Romance Your Man
No matter if it's for your anniversary, his birthday, Valentine's Day, or you just want to romance your man – 5 senses gifts are very thoughtful and enjoyable gifts.
Maintaining a healthy relationship and being romantic with each other every now and then is the secret to a strong and thriving love life.
So…
If you'd like him to think about you all the time, gift him with a 5 senses gift.
What is a 5 senses gift?
For a better understanding, please check the story below. Don't worry, you will have a link to go back here at the end of it.
Simply put, it's 5 different things you gift him that stimulate his 5 basic senses – smell, taste, touch, hear, sight. You could put everything together in a gift basket, wrap them individually or place them in 5 different gift bags.
Taping onto his 5 senses guarantees full satisfaction from your gift and he will remember it. You could go completely cute about it or really romantic and spicy for you two. The only limit is your imagination and men love it.
Why men love the 5 Senses Gift?
First of all, you will love putting it together because it's fun and challenges your creativity.
But men love 5 senses gifts because it's not the ordinary watch/wallet/belt gift they're used to get from women. It's creative and I can guarantee he won't have a clue what you'd like to gift him with.
In this post, I will give 50 ideas for your 5 senses gift for him. Let's dive right in.
Smell Gifts For Him
Here are 5 gorgeous gift ideas for him that smell so good, you will want them for yourself. But hey, you have to make him happy first, right?
Photo Credit: Amazon
Smells like a walk through the Great Northwest, they say. If your guy has a beard that's a wonderful choice for a smell five senses gift as it will help him with the grooming part. Who said men don't like pampering themselves?
The best part of this product? It's cruelty-free!
Photo Credit: Amazon
He loves his car, you know it.
Actually, he loves his car so much that he spends half a day every weekend cleaning and grooming it. You're almost jealous. Well, here's what you could choose for your 5 senses gifts for him - a car air purifier. Why would he need it? A car air purifier removes allergens and eliminates the smell of smoke, pets, food, and more. This is not just a gift, it's care.
Photo Credit: EarthsEssenceNC
Men like candles too. Especially if it's manly as smells of gunpowder. If your man has a military background, is a hunter, or just enjoys playing with man's toys, then this candle is the ultimate smell gift for him.
Photo Credit: Amazon
This one is for sure a great smell gift for your boyfriend. Be aware as it's a bit heavy smell but that makes it perfect winter cologne. And the bottle is out-of-this-world impressive.
Photo Credit: Amazon
Is he a coffee lover? Why not gift him with a cold brew iced coffee kit. It will smell more than amazing and you might enjoy it together.
5 Senses Gift Ideas For Touch For Him
Beside the idea of him touching you, here are 5 other great ways to satisfy his touch sense.
Photo Credit: www.etsy.com
For the gamer of your heart. A t-shirt is something every man wears and you could get very creative with the design. The prices range a lot so this part of the five senses gift for him could match any budget.
Photo Credit: www.etsy.com
Gift your man with a full body massage or foot massage. You could book one for him or you could massage him. If you decide on the latter option, make sure you get a romantic massage oil.
Photo Credit: Amazon
This foot massager might be the thing he will enjoy the most from your 5 senses gift set. Is there anything better than a foot massage at the end of a stressful day?
Photo Credit: Amazon
Ready to spoil your man? This silk-like comfortable robe for men is the romantic touch gift you might be looking for. It's also suitable for travel as it doesn't take too much space.
Photo Credit: www.etsy.com
Fun socks are men's thing for sure. They can express their passion, joke, and let their imagination go wild with the perfect pair of socks. As perfect as this Bacon&Eggs pair of socks.
5 Senses Gift Ideas For Sound For Him
We got to the sound gifts for his 5 senses gift bundle. Sometimes it could be hard to come up with a good sound gift for him, but I've got some brilliant ideas for you.
Bluetooth noise-canceling headphones with a microphone are the dream of every guy, and if your man doesn't have such - you have a chance to make one of his dreams come true.
Make a playlist with his favorite songs so he could listen to it every day.
A waterproof shower speaker is an awesome idea for a sound gift for him. He could take showers and enjoy listening to music at the same time. How cool is that for a guy?
Get him tickets to a concert by a band he absolutely loves. Festival tickets are a good idea too.
Is your loved one having a stressful job and often has trouble sleeping? This noise machine will help him relax and enter that peaceful deep sleep level of rest he truly needs.
5 Senses Taste Gift Ideas For Him
Who doesn't like something sweet, something salty, something tasty? This one is easy. Enjoy my picks for you.
Photo Credit: www.tastygalaxy.com
Tell him you love him with these brownie hearts! Made with a brownie mix, they take just 3 minutes to prep, and he will love how delicious they are. The perfect taste gift for him.
Photo Credit: www.etsy.com
A snack box is always a good idea for a taste gift for him. It will keep both of you busy while watching a movie of your choice. This box with Asian snacks is also a great way to explore more different tasty snacks from around the world.
If you've never tried a Turkish coffee then you've missed a lot. Turkish prepare it in a special copper coffee pot and boil it on the hot sand. And while I can't help you with finding hot sand, I could definitely tell you that your man will love using this Turkish coffee set. It comes with absolutely everything he could possibly need to prepare the godly drink.
60 Individually wrapped truffles that taste like a piece of heaven just landed in your mouth. The most perfect taste gift for him. Enjoy it together.
Photo Credit: www.tastygalaxy.com
Chocolate is the most romantic gift, and these truffles are the perfect romantic gift for him! You can make these amazingly delicious truffles in just a few minutes
5 Senses Gift Ideas For Sight For Him
The last one of the five senses you want to stimulate is sight. Let's see if you'll like my ideas.
A cute and affordable fill-in-the-blank book that will guide you on every page to describe your love for him. so cute and fun sight gift idea.
Photo Credit: ArtCanyon
Romantic wall art that will collect all of your best photos together and hang them on the wall.
I have even a better option for you. Get your free 18 love coupons, print them by yourself, and gift them to your boyfriend. Then, have fun together exploring them.
Instant print digital photo camera that will have your memories printed in seconds. That's such an awesome gift idea for him, that you might even want to keep it for yourself, lol.
Home cinema projector so you can enjoy watching movies together and snack on that Asian snack box from above. You see, you could even combine all of the gifts in a way that match together.
Did you enjoy these 5 senses gift ideas for him? Ready to make him happy and see the wow effect in his eyes? Don't forget to wrap the gifts individually and place special tags like these ones on each gift so he knows what's coming.
If you liked this post, share it with others and save it for later
5 Senses Gift Ideas For Him – Romance Your Man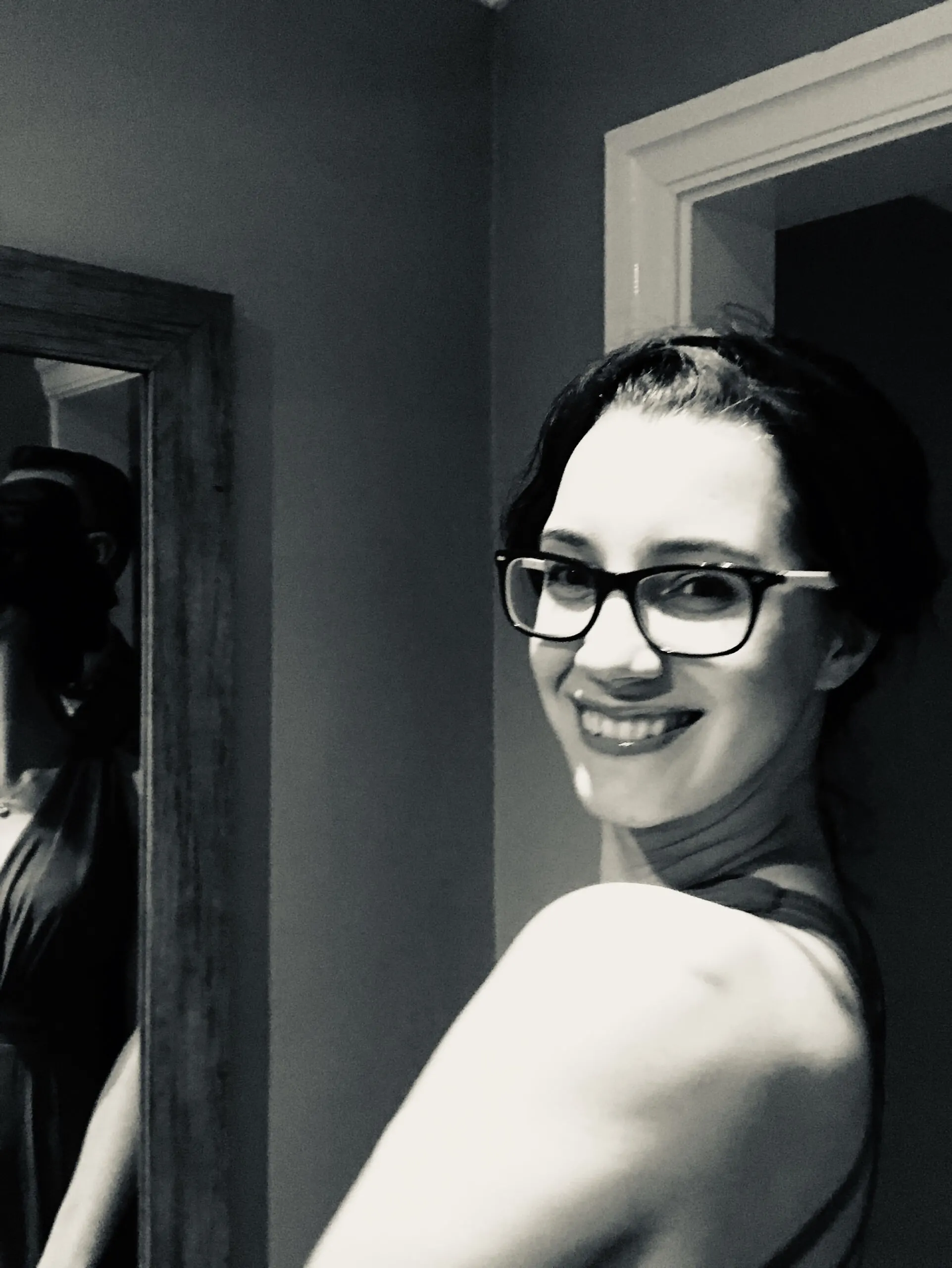 Blogger, dreamer, procrastinator, and lover of everything soul-touching. My mission is to make you laugh, provoke your thoughts, light up your day and inspire you to fall in love with life and yourself.