How To Deal With a Disrespectful Partner in a Self-Respectful Way
Dealing with a disrespectful partner is a very delicate thing to do. I've already listed 10 signs of lack of respect in a relationship, and as the post gets more and more popular, I decided it's time to create a mini-guide on how to deal with all the disrespect.
Do you know what the worst thing about disrespect in a partnership is?
It's that you have no idea it happens until it's too late.
At some point, someone else tells you "Hey, that's not OK" and you get sober for a while. That's the moment you should act.
What happens if you don't? Here's the thing…
We are the most adaptable species on this planet. And if that's a good thing when it comes to evolution, it's equally harmful when it comes to relationship abuse, disrespect, and mistreatment.
It means we adapt to the bad with the same determination we adapt to the good in life.
You are likely in one of these situations right now:
You are in a new relationship, seeing this person for a few weeks or so and something doesn't feel right. You don't want to overreact and ruin things, but on the other hand – you love yourself enough to know that you should at least investigate.
You are in a long-term relationship (even marriage), and you already passed the stage described above, but quickly realized things aren't as bad as you thought and stayed with him. Now, the little red flags from the beginning are all over the horizon, and you know things aren't what they supposed to be. It's time to love yourself and act.
Do you know what the worst thing about disrespect in a partnership is? It's that you have no idea it happens until it's too late.
What is disrespectful behavior in a relationship?
Simply put, disrespectful behavior in a relationship is when the other person's behavior harms you in some way, puts you in an uncomfortable position in front of your family, friends, or yourself, makes you doubt yourself and feel like you do something wrong.
Did you notice that it sound like manipulation?
That's because manipulation in a relationship is a form of disrespect, but not the only form.
Good news: When someone's disrespectful to us, it's not always because they are mean, bad people who don't love us.
However, it is an indication of a problem or at least a red flag you should pay attention to.
How?
Disclosure: This post contains affiliate links, which means that if you sign up or make a purchase I might get a small commission at no extra cost to you. Thank you for supporting my business. See full disclosure.
How do you deal with a disrespectful partner? How do you stop disrespectful behavior?
So, let's get a closer look at how to deal with behavior that doesn't feel right.
I have 7 simple steps, and some of them are really harsh, so be alert – the goal at the end is your happiness.
Let's dive in.
1. Identify the disrespect in the relationship
First of all, identify the disrespect and be honest that it is indeed disrespectful.
I've already listed 10 signs of it in another post, but let me briefly go through some other types of disrespect here:
Your partner puts you down when talking to you. Instead of encouraging you, he says you will fail, or you aren't good enough for whatever.
Constant jealousy and mistrust with no reason for it.
He ignores you, your wishes, and doesn't care about your opinion on different matters.
You feel like you should ask his opinion on anything and don't feel comfortable making decisions about your life. He gets angry if you do.
He is often rude and ignores you.
He yells at you with or without reason and even if you ask him no to, he keeps doing it.
He shows selfishness and always puts himself first. You aren't his priority in the relationship.
Once you are entirely sure we talk about disrespect and not just a stressful period in your partner's life (something manageable), it's time for step number 2.
2. Ask Why
Wanna know a secret to a happy relationship?
Always communicate the problem. Big or small – talk about it. Look your partner in his eyes and open your senses. Is he honest? Is he avoiding the subject? Is he just uncomfortable to talk about it or he hides something? This isn't an investigation, but a simple communication skill.
So, ask why.
Communicate the disrespectful behavior with its source – your partner.
Lay down the problem calmly, tell how you feel, and ask what the reason for their reaction is. It might be something completely different.
There could be another problem that peaks out of this one. Your partner could be just overwhelmed with other things or didn't pay attention to what he says or does.
We all hurt the people we love and often say things we don't want to say. It's not a crime, and it's not necessarily something horrible.
Disclaimer: Just like every other rule, there are exceptions. This post isn't for people victims of abusive behavior or strong manipulative behavior. If you feel like your case is more serious, there's just one step guide for you – leave this person as soon as possible. Look for help and end the relationship or the marriage immediately.
3. Ask for a change
Always. Ask. For. A. Change.
There isn't even the slightest reason to tolerate disrespectful behavior — demand change.
Look, when I say "demand", I don't mean you to set ultimatums, be rude, or be the one who acts disrespectfully.
Instead, explain why and how your partner does harm you. Share your feelings and explain you don't want to feel that way. Offer help. For example, every time your partner acts disrespectfully, you would let him know so he would be aware of it.
Look for his honesty and notice if he does try to correct his behavior.
4. Don't expect change
This is a harsh point.
There's one thing in this all guide that doesn't match what most relationship counselors will tell you. And usually, I agree with them. But not now.
They say never to demand change because the only person we could actively change in this world is ourselves. If someone changes, it's only because they wanted to. And I agree.
But what they leave out is that you should ask for the change when it's a necessity – such as a case with disrespect in the relationship. Your partner would always have the choice to change or not, but he must be given a chance to do it.
All that sounds so sweet and nice, but here's the deal.
Don't expect the change to happen.
Unfortunately, not many people are ready to put in the work to change themselves. So, don't expect it. Instead, be pleasantly surprised when it happens.
5. But What If It Doesn't? Don't Give Second Chances
One of the best ways to get stuck in a disrespectful relationship is to keep giving the other person chances to correct their disrespectful behavior.
Set up a period – a month, two months, or if it's something serious – a few weeks. Observe if your partner tries to change if you're going forward with this or not.
But if it doesn't happen, if he keeps yelling at you and makes you feel miserable, if he keeps being jealous for no reason, if he keeps ignoring you – don't give second chances. That's what encourages him to keep doing it. If you give a second chance, there's a 50% chance you'll give even more chances.
Do you really want to become numb and blind for disrespectful behavior? Because the more you ignore a problem, the more you adapt to it. And a disrespectful relationship isn't something you should adapt to.
6. Leave
I know it sounds too easy to say.
It's just a word, but you do have a feeling for this person. You are in love, and you really want to make it work.
I've been there. Love hurts… Or does it?
Years ago, I was in a disrespectful relationship. Demanding change after change, giving one chance after another, I kept adapting to a relationship with no future. Because I believed I was in love.
Long after the relationship ended (in a painful and self-destructive way), I realized a simple truth about love.
Love and pain aren't friends. If it hurts it doesn't make love deeper, it makes the scars deeper. Love heals and gives hope. Love embraces and makes you a better person. Love is pure and doesn't come very often.
Love and pain aren't friends. If it hurts it doesn't make love deeper, it makes the scars deeper.
How many times in the past did you think you really found The One and were madly in love with him? Do you feel like this time it's different? If it is different, why does it hurt in the same way then?
7. Learn Your Lesson
No matter the pain and the sorrow, no matter the broken heart, learn your lesson.
Love yourself.
Learn how to love yourself in a way that shows self-respect and no one else would dare to disrespect you. That's the first lesson.
Disrespectful behavior in a relationship is painful, but we could either love each other enough to change, or we could love ourselves enough to move on.
I hope you are lucky to be the first, and I know you are strong enough if it's the second.
Disrespectful behavior in a relationship is painful, but we could either love each other enough to change, or we could love ourselves enough to move on.
⇓If you enjoyed this post, please share⇓
7 Things To Do When Dealing With Disrespect in a Relationship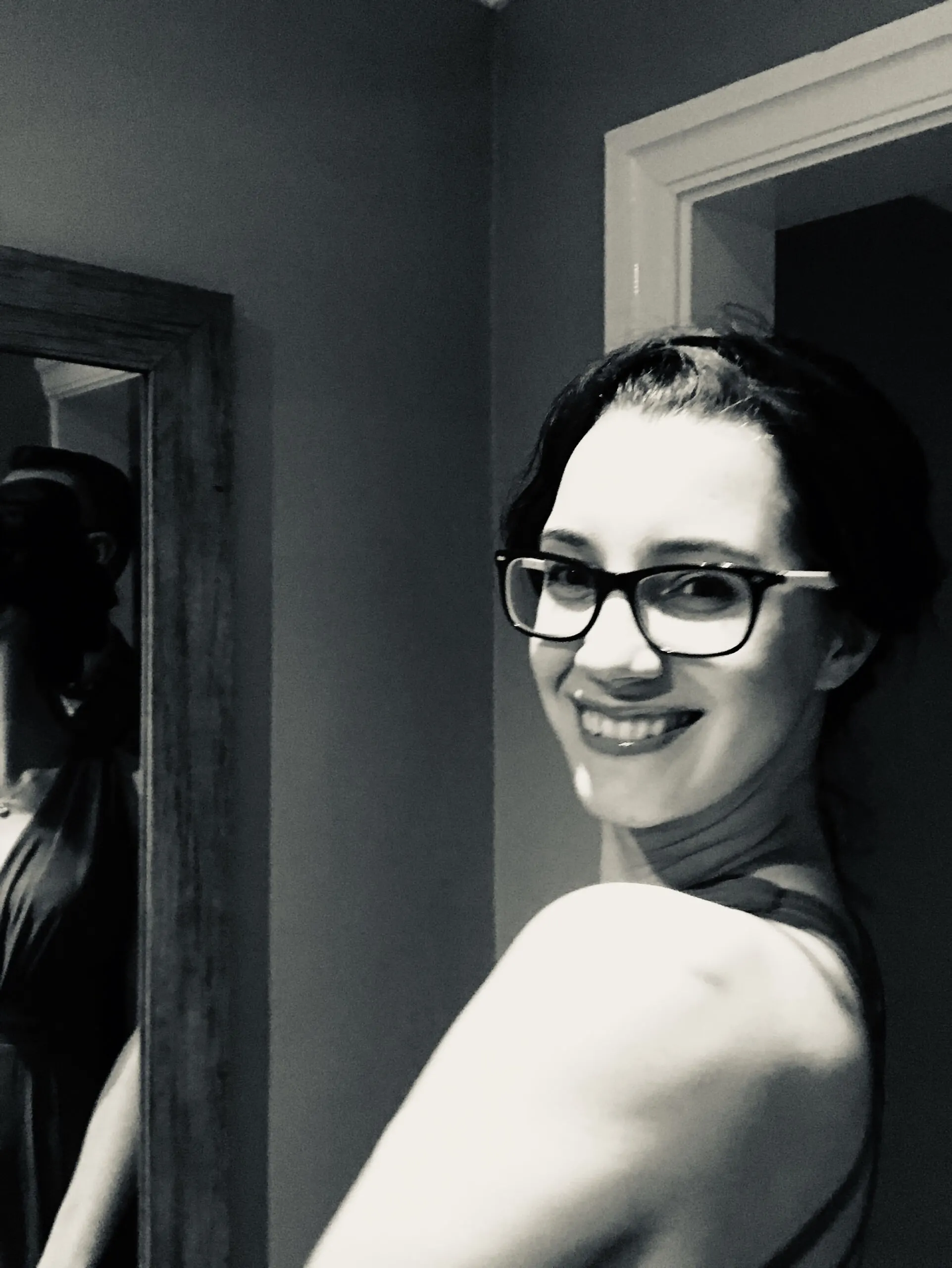 Blogger, dreamer, procrastinator, and lover of everything soul-touching. My mission is to make you laugh, provoke your thoughts, light up your day and inspire you to fall in love with life and yourself.