Action plan 101 when your husband ignores you
Your situation:
Your spouse intentionally ignores you; you know that.
He works too much, hides behind his meetings and friends, or claims he needs time to relax and kills the next four hours in front of the computer or TV.

On top of that, when you ask him why he ignores you, he doesn't even want to admit the situation.

As a result, you get angrier and angrier, start thinking of ultimatums and huge arguments where you explain to him exactly how much he doesn't appreciate you and doesn't love you.

After you create your action plan, you attack. You start the conversation in a calm pace, but very fast realize that you just want to shake your spouse very hard and make him see what you see – you love him and want to spend time with him.
But he still ignores you!
Am I right? Does all that "my husband ignores me" situation sound familiar?
Well, high five, you're in the right place then!
In this article, I will explain to you not only Why this happens but What To Do when your husband ignores you, TODAY!
The simple truth behind why your husband ignores you.
I will say it straight away as I know how much you aim to understand the real reason:
He ignores you because he feels You ignore Him!
No, I'm not joking, and I will prove why you ignore Him, while you run after him every day asking for a piece of his attention.
The magic is hiding in those exact words: "you ask him to give you his attention".
Related post: HOW TO STAY MARRIED AND BE HAPPY
Your man, his love language and why he ignores you
Have you heard of So, following that, let's admit men love to feel appreciated. And believe me, your man is not an exception. He likes to be appreciated more than you do. And then is admiration.
I like Alan Parker's idea of men's love languages. He says that one of the most important love languages for men is admiration. He says "This indicates respect for who we are and what we have accomplished. ". Well, this is right on the spot, and half of the things you need to know how to love a man.
Our sacrifices and our love for the man in our life
Us, women, tend to get self-consumed into our own "sacrifices" we do every day.
And because there was a time when your man was showing appreciation, but then he stopped, you decided to do the same. Or was it you who stopped pointing out his achievements and then he stopped doing the same for you?
One of you was the first, but it does NOT matter who.
The simple truth is that he doesn't feel appreciated. He doesn't sense your admiration of him, and he feels ignored because of all that.
Now, don't misunderstand me. Just because he feels that way, it doesn't mean you actually don't appreciate him or admire him. He just doesn't see it!
It's not like you woke up one day and decided to keep it quiet when he does something nice. When we are in a long-term relationship, such as marriage, we forgot these things. But don't worry, everything is fixable, including the fact that your husband ignores you.
Related post: 7 OF THE BIGGEST MARRIAGE MISTAKES WOMEN DO
Thus, you have to show it, especially when your husband ignores you.
I can hear you right now:
"Wait a minute. HE is the one that ignores me and acts irrationally. Why should I change the behavior? HE has to change, NOT ME!"
Dear loving wife, you know you cannot change anyone. But you can change yourself and show him the way. He will choose for himself either to take it or not.
If you two love each other, and this is just a short moment of your relationship, there's nothing to worry about. What I will tell you to do will fix your situation almost instantly.
When your husband ignores you always try to talk first
And by "talk" I certainly mean both of you to talk, not just one of you. Open communication and honesty is the base of a healthy marriage. They come along with understanding and effort to fix the problems. Remember, you shouldn't fight one against the other – you are on the same team.
But let's assume "a talk" didn't work and he still acts like you're not around. What to do next then?
Is there a secret way to fix the things if you're the only one that seeks a solution?
Yes, there is!
See these 7 additional steps to fixing your marriage.
Action plan on "my husband ignores me."
Step 1 and 2 of what to do when your husband ignores you
Please, do at least two of the following steps if your husband ignores you.
From your husband's point, you look self-centered. You know you are not, and you just want some nice quality time together, but this is not what he sees.
He sees you coming at him with a grumpy and offended face telling him he has to love you. He has to leave whatever he's doing and starts immediately acting happy around you, asking you how to brighten your day.
The first step to getting your husband's attention back to you is to act the exact opposite way.
Forget about demanding his attention. You don't owe him yours; you chose to give it to him. Expect and thrive for the same.
By knowing that, the next step is to find a way to attract him back to you by focusing on him. Sounds too complicated? Here are a few examples of how to do it.
Remember the "appreciation" part?
Implement it immediately and stick with it not only when your husband ignores you, but after that as well. Chose something he does for you every day, or every month, no matter what and point it out.
If he works a lot, for example, tell him you're grateful he gives his personal time away to take care of his family.
Men see themselves as a leading part of the family. Yes, he consults with you, and both of you make the decisions, but this doesn't change the way he feels about it. He considers that the primary responsibility for the family's well-being is his. Well, that's simply because of hundreds of thousands of years of evolution. It's just how things are.
So when you point out the fact, your family's well-being is as it is because of his constant work on it, that makes him happy. He feels appreciated. Therefore, he looks at you, and he thinks "Wow, she sees that?!" He cannot ignore you in a moment when you appreciate him!
You win him back!
Related post: YOUR MAN IS A HERO! APPRECIATE HIM
Admiration
Does he do something better than you? He fixes things, he's probably more patient than you, or more organized, whatever it is that you admire him – tell him.
When your husband ignores you, it will be until the moment you show admiration for something he does. Remember, what you do is important to you, and it's the same for him.
When a man feels appreciated and admired, he's ready to do even more and more. Your words will open his eyes in ways, your grumpy/angry/offended/ demanding arguing will never do. He will not be able to ignore you at that moment.
If you want a positive response, you have to offer positivity first.
I know, the last thing you want to do right now is to admire and appreciate him, but please, do that first step and see what happens.
Go to him with Love. Show Love. That's the point of family, isn't it?
I've got a full post about how a man could win the heart of a woman, but it's the same for the other side as well. To receive the love you have to give it first.
Related post: MONDAY MOTIVATION – CAN YOU FIND THE LOVE? MY SECRET – THE LAW OF ATTRACTION AND LOVE
Tell him you're happy with him.
Use one or more of those amazing 50 romantic messages for your husband as an inspiration. Or even better – go through the challenge and send him one message every day for the next 50 days. I bet he won't ignore you after the third one.
I've always believed that the only secret to success is to never, ever give up on the things you know are the best for you. Never give up on your partner's love. Never stop appreciating him. Never stop admiring him. Never ignore your spouse.
Related post: 14 DAYS/MORNINGS TO A PERFECT RELATIONSHIP – CHALLENGE FOR ANY COUPLE
Offer something he wanted, but you said "no."
Your husband might be acting like that and ignores you because of something he wanted, but you said "no". Even if you had your reasons to disagree, think about his reasons to have it. Maybe it's something important for him, or he just needs to relax his mind with it. The result is that he acts offended because you ignored his needs.
In situations like that I like to remind myself of the next quote:
"Which one do you prefer – to be right or to be happy?"
Step 3 of what to do when your husband ignores you
Give him a choice
A man will give or do anything you ask him to do, as long as he has the option not to do it.
After you went through at least two of the previous steps, and see your man responds to them, it's time for the third one. He won't be able to ignore you.
Tell your spouse you would love to spend some quality time together (to go for a walk, dinner out, or watch a movie) but only if this wouldn't ruin his plans for the day/the evening.
In this way, you give him a choice not to do what you say, which may be something new to him. If you usually don't give him much choice or space, change it today!
When your man sees he has a choice, he will appreciate it and probably will want to encourage you to do it every time, so the chances are to say "yes". The last thing he'll do is to ignore it.
If anyway, he said "no" to your proposal, don't go mad over it. You gave him a choice, remember?
Take these 7 steps to fix your marriage – free email course.
Respect his decision and make plans for yourself.
Use that time to do something positive that will make you happy – read a book, go on a manicure, hairdresser, go out with girlfriends.
Don't stay at home to watch him do whatever makes him happy. Make yourself happy too. Come back joyful, kiss him and I promise you, he will want to be part of your happiness as well.
The secret here is that you want to go out, and have fun, but it's clear you don't necessarily need him for it. You just invite him to be part of it. If he ignores it, it means he won't be part of the fun. But there will be fun! Don't leave your happiness to be his choice. The result? Ignoring you will not affect your satisfaction with life, so he will stop doing it.
Different option
Men love adrenalin and challenges. Think of some activity you know he'll fall for, and tell him you're in a mood for it. Either it's going to be carting, paintball, hiking, as long as it's physical and challenging it's perfect. Men can never ignore a challenge with a potential adrenalin doze in it.
Don't forget to give him a choice, of course. If he refuses, arrange the same activity with friends. When you go back home happy and excited, show him photos, kiss him and tell him he would have loved it. How long do you think he'll ignore that? No chance to miss it next time.
What if none of this works and he still ignores you?
Ok, so you told him you love him, you were honest when sharing why you appreciate him, and definitely told the truth about what you admire the most about him.
But nothing worked.
He's still distant, still doesn't want to spend time with you, and still doesn't want to talk about it.
Stick with the action plan for a while.
Don't give up at least for a few weeks. Be consistent that you won't give up on your partner's love. Give him the attention he denies you.
When your husband ignores you for a long period of time and nothing changes, talk about it. Share your worries, remind him of the reasons you're together, repeat the goals, ask if he needs help with something. Stay calm.
Related post: HOW TO FIGHT FAIR IN A RELATIONSHIP?
If you live like that for months or even years, I'm afraid the problem is serious, and you've got two options: solve the problem by yourself or go for couple's therapy. I would say a couple's therapy should be your first option, but no one knows the situation better than you. However, when your husband starts ignoring you, don't just leave things like that. Work on fixing your connection.
If you liked my suggestions and Action plan on what to do when your husband ignores you, don't forget to subscribe to our blog so you can be notified when an amazing new love secret is out. Ah, almost forgot – follow us on social media as well. Stay married!
Click to Signs Up For a Free Email Course – 7 STEPS TO FIXING YOUR MARRIAGE
Related Content To Why Your Husband Ignores You
↓Liked this post? Save it for later↓
What to do when your husband ignores you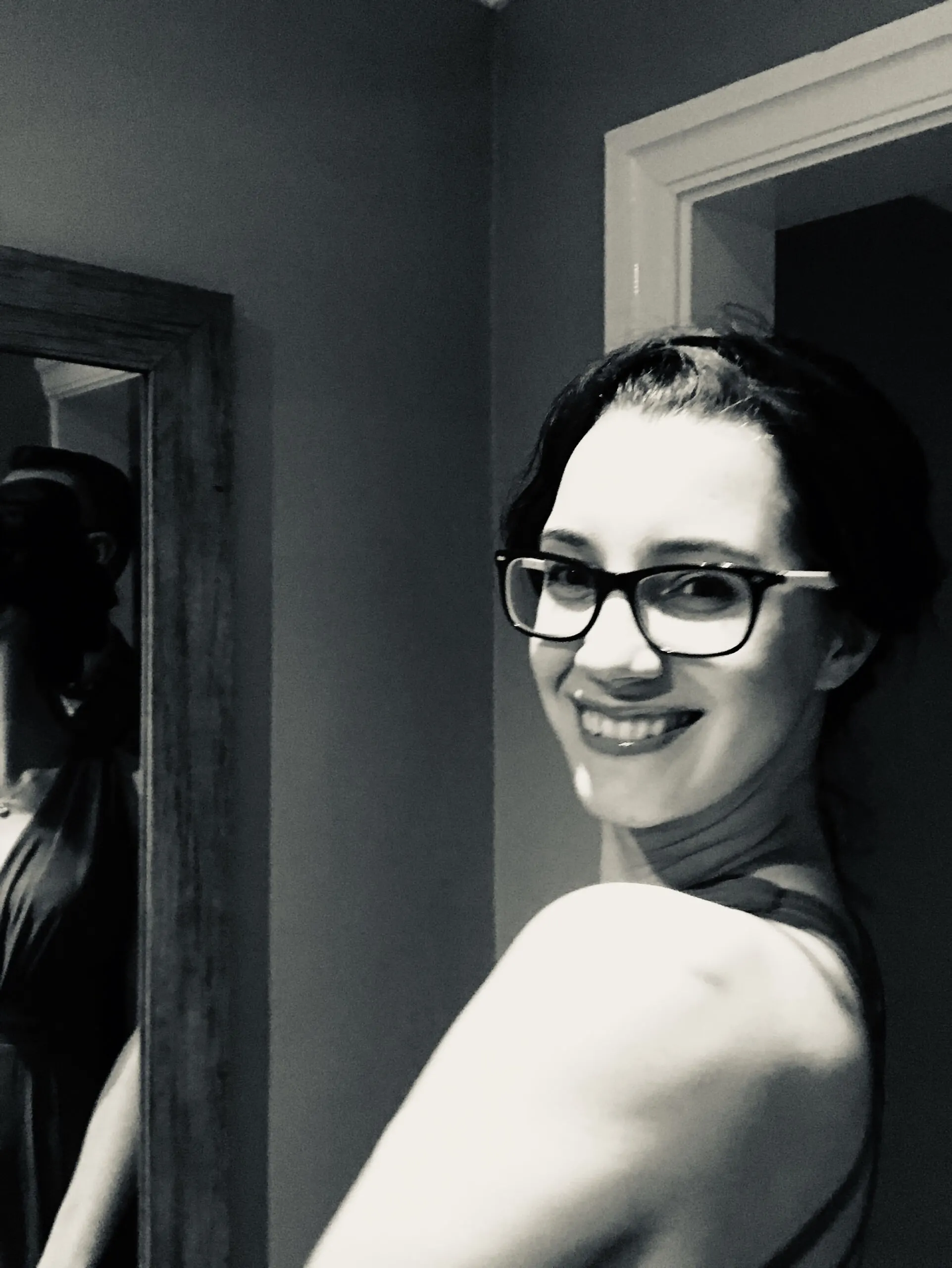 Blogger, dreamer, procrastinator, and lover of everything soul-touching. My mission is to make you laugh, provoke your thoughts, light up your day and inspire you to fall in love with life and yourself.