It truly doesn't matter who initiated that conversation… you don't even remember it anymore. You do remember that at the beginning of that conversation, you were in a relationship, and by the end of it – you weren't.
And now you have all of those nasty symptoms of a brokenhearted woman who just misses being with someone who cherishes her.
How To Cope With a Breakup You Don't Want?
How to heal a broken heart when all you can think of is that you want to go back to the beginning of what just left your life?
Realizing that the person you love doesn't love you back and doesn't want you in their life anymore is a huge cut in one's heart. And that cut doesn't heal easily because that heart keeps beating with love for him while bleeding.
However, you also understand that it is what it is, and he isn't entitled to love you (even though it would be life-changing). And on top of that, he isn't obligated to stay with you if he doesn't see a future for you two. Moreover, you don't want him to be with you "just because "… yet, you miss him so much, and all you could think about is how to be with him.
Today, we share ten simple tips on how to heal your broken heart even though you still love your ex.
1. Give yourself time to grieve
Feeling angry, confused, sad, and bitter is completely normal after a breakup. Especially if you still love him. That's why you should allow yourself to hurt. Don't try to suppress the pain.
Feeling ashamed or guilty about experiencing pain isn't the way to go. And remember that healing isn't a linear process. So don't judge the length of your healing process.
When you're experiencing heartbreak, it can be hard to imagine that you can feel otherwise. But you need to trust that the pain won't last forever. However much pain you're in, have faith that time will heal your wounds.
One of the most brutal breakups I ever had was just over five years ago. I still remember how I was sitting on the floor of my rented room, crying my eyes out and wondering when my heart was going to burst into small pieces; it was that painful.
And it's nonsense to promise you that it will get better – it will, but it doesn't feel like it where you are now. So focus on the present, grief through the healing process, and don't regret taking the time to say goodbye to what it was.
2. Focus on self-care
If you've ever gone through a breakup, you've probably heard the "take care of yourself" pep talk way too many times.
That's because if you separate from your partner and while you still love them, it's likely that you're blaming yourself for it. Shame, regret, and guilt are common feelings among heartbroken people. Again, that's normal.
However, if you focus on these negative emotions, you'll fall into the trap of believing that you're undeserving of love. Now that there's no one else to take care of you, you need to do it yourself. It's essential to look after your own needs after heartbreak. Even if you don't always feel like it.
So figure out what makes you feel joy and follow it. Exercise, meditate, cook a satisfying meal, see friends, and have a new experience. Whatever self-care means to you nourish it. This is the most effective way to cope with the breakup.
One thing I was doing every single day back in the days was to ask myself this question: What is it that one self-care thing I could do right now to feel better?
Sometimes that would be taking a nap; other times – ordering a takeaway (or cooking something nutritious). It would often be journaling, self-reflection, or watching a movie.
So, what is it that one thing you could do for yourself right now that will help you feel better?
3. Cut off communication with him
It's recommended that you cut off communication with your ex. If you continue seeing him or talking to him, you'll struggle to move forward. It's also likely that you'll remain stuck for a long time until you finally cut him off completely.
Going no contact from the very beginning of the breakup is the healthiest thing you can do. It allows you to break your attachment to your former partner.
However, this strategy doesn't apply to all situations. Sometimes if you've shared an apartment, have a common phone subscription and sometimes even mortgage it is hard to stop communication right away. If that's the case, then try to at least speak to your ex only when it's completely necessary.
4. Read or listen to self-help books and podcasts
Moving on after a breakup is much easier if you can connect with people that have gone through the same situation. Knowing that you're not the only one makes you feel supported and validates your emotions. That's why you should find self-help books to help you go through the situation.
Another option is podcasts. I wasn't aware of the number of podcasts that are being produced on the topic. So you can find the one you relate to the most and listen to it in your free time. This will create a positive environment for you to process your emotions.
Podcasts and books will teach you the importance of learning your lessons after the end of a relationship, re-evaluating your life, finding your values, and building a strong relationship with yourself.
5. Pick up a new hobby
Sadness and loneliness are the most common post-break-up emotions people experience. Yet, you'll be surprised to find out that boredom is also a thing. Only when you become single again you realize how much time your relationship occupied. So why not make use of all that extra time on your plate?
Instead of letting your emotions consume you find a new way of expressing them. Regardless if that means trying a new exercise class, learning a new language, or finally starting a blog, picking up a new hobby is a great way to cope with boredom.
I also have a 30-day I Love My Single Life challenge for you that will keep you busy and reduce the loneliness while your heart is healing from the breakup.
6. Start journaling
Don't try to erase what happened. If you try to suppress your emotions, they'll pile up only to explode when you least expect them.
As I mentioned already a few times here, you need to reflect on the situation. A wonderful way to handle those emotions is to start journaling. You'll also have your progress black on white by expressing your feelings on paper day after day.
Imagine waking up one day and realizing that you don't feel so anxious anymore. Opening up your journal and reading what you wrote a few weeks ago… and the relief that comes after you don't feel the pain in your chest. Journaling is the best way to practice letting go.
And I tell you this from my experience. I recently opened the pages of my journal and went through its first pages (I had started it with the idea to overcome my ex). It was liberating to read my thoughts and emotions and realize that time truly heals, and I no longer feel sad and lonely.
If you aren't sure what to write about in your journal, here are a few post-breakup journal prompts that will help you navigate your way at the beginning.
7. Avoid rebounds
I know that this is supposed to be a "what to do to heal a broken heart" rather than "what not to do," but this one is too important to miss. I know it can be tempting to look for love right after you lost one. But this is definitely a bad idea.
It has actually never been easier to find a rebound thanks to online dating. Which makes it even harder to avoid romance. But trust me, you'll regret it if you do so. Only when you accept the closure will you be ready to date again.
Moreover, finding a high-quality man who is ready to commit to a serious and fulfilling relationship with you can only happen once you've left your ex in the past and are happy being with yourself.
8. Practice forgiveness
Forgiveness isn't easy. But going through a breakup is always challenging. And forgiving your ex-lover for hurting you is step one of overcoming him.
Healing from a relationship is not like hitting a reset button. It takes time to build up the courage to finally let go. And often before we can fully forgive we need to experience joy and connection with others.
So don't try to forgive right after you've gotten heartbroken because it won't work. Instead, give yourself some time and when you're ready, choose to forgive your ex for hurting you. After all, the only way you can truly be free of hurt is to forgive.
And I also understand that it is easier said than done, so I encourage you once more to give yourself time and allow things to unfold naturally.
9. Change your routine
If you want to know how to cope after a breakup then you probably feel stuck and don't know how to move on. The reason for that is your lack of change. When you spend a lot of time with someone you adapt their routine or you focus your routine around them. And that's completely normal.
But what happens when you two break up? You start feeling lost.
That's why you should foster new traditions and develop a different routine. Think of it as if a new chapter of your life begins. Forget your old habits and make space for the new you to flourish. I've got plenty of routine and habit ideas on my second blog, so go ahead and check your options there.
10. Pay attention to your physical health
Now that we've covered almost everything about mental health, it's time to talk about your post-breakup physique. Often when people get their heart broken, they forget that their bodies experience separation as well. You need to make conscious efforts to keep it healthy.
Therefore, it's important to go outdoors. Yes, exercising at home helps, but there's nothing like breathing some fresh air. And that doesn't mean you have to go on a hike if you don't feel comfortable with that. But try to reconnect with nature. You know what they say, healthy body, healthy mind.
A walk in the park on a late Saturday afternoon is a great way to include some solitude time and look after your physical health as well. Walk more before or after work, have a cup of coffee on a bench in the park at lunchtime… there are so many ways to e good with yourself. Explore them.
Conclusion on How To Heal a Broken Heart
Healing a broken heart, especially when it doesn't want to be healed, is tough work.
Yet, I will repeat myself again and again – you are the only person who will truly care for you over and over again.
I remember that (funny or not) I was treating myself like a little child. I would ask myself if I truly wanted something (or not) many times before taking a decision. I would nurture my body, so it is capable of coping with the pain in the heart. I would do the little necessary things regardless of my mood or if I wanted to do them.
Be your own guardian angel, look after yourself, nurture your broken heart, and enrich your soul through new experiences and adventures. And remember, time truly heals a broken heart, but you have to be conscious that you should keep yourself busy while that time is passing.
Pin this for later
How To Heal a Broken Heart When You Still Love Him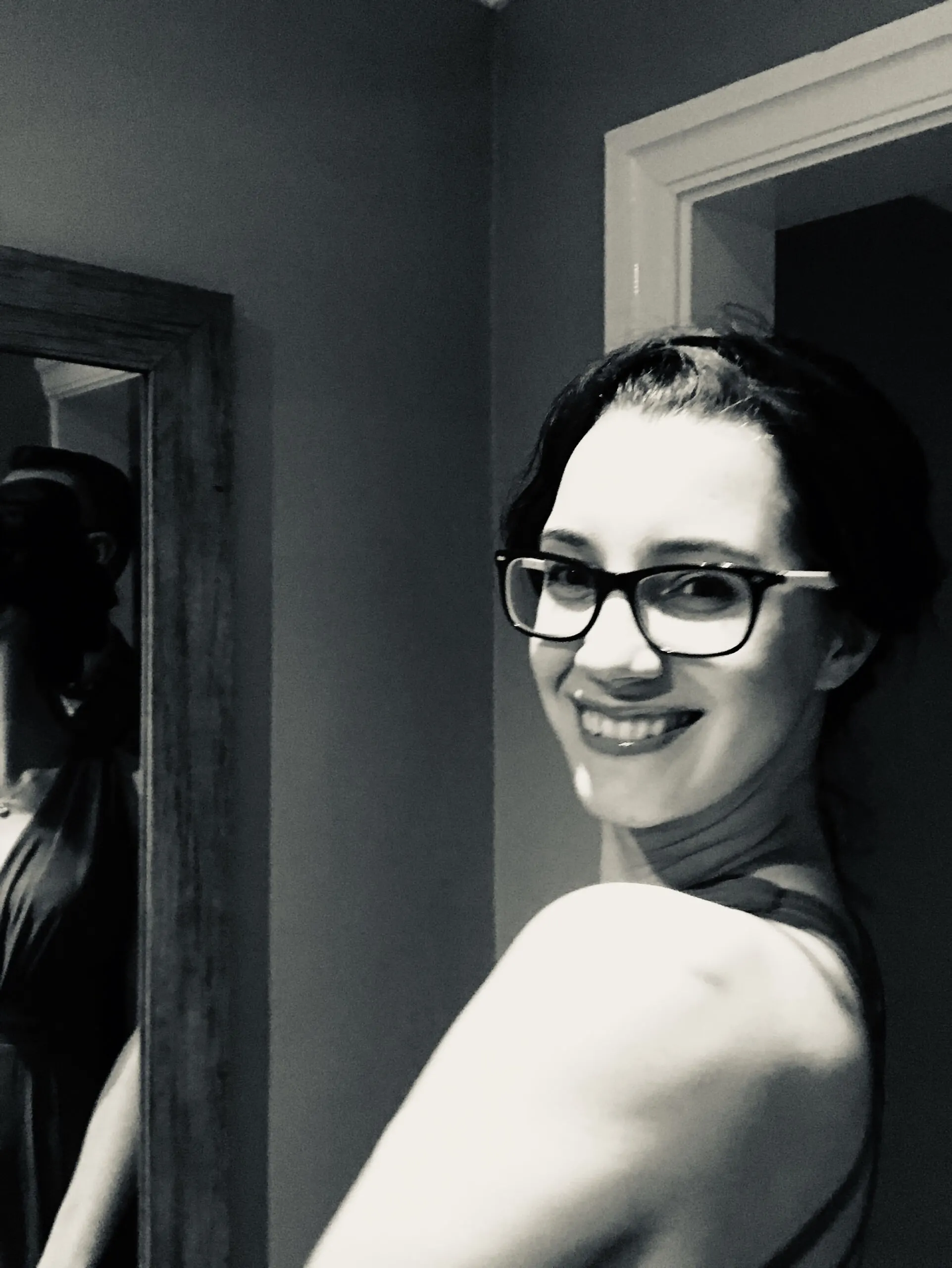 Blogger, dreamer, procrastinator, and lover of everything soul-touching. My mission is to make you laugh, provoke your thoughts, light up your day and inspire you to fall in love with life and yourself.