12 Reasons Why Guys Get Turned Off When They Date You
What turns a man off during dating?
It often seems like it's hard to find any turn-offs for men. They make us think that the fact we are around is absolutely enough to turn them on, but let me honest with you – just a pretty face is not going to make him commit to you.
This post is for you if you want to know what could turn a guy off when dating. You are probably dating a man you really like, but you wonder why he acts a bit weird lately.
Everything seemed just fine until recently, but now you feel like you turn him off but have no idea why.
I will also share the one juicy secret that doesn't just turn men on but keeps them by your side for as long as you want.
And what if you believe you've lost him forever? Yes, I have an easy-peasy fix for that too.
Now, let's talk of the ways you might be turning men off while dating them. I have 12 reasons men pull away and get turned off.
They are just a few things women do that could guarantee a huge "Nope!" to a second or third date.
Here are the biggest turn-offs for men so you can take them off your behaviour tick list.
1. Clingy Is Not Romantic And ALWAYS Turns Men Off
Showing affection is cute.
Getting clingy before the first kiss is creepy.
It looks like one of the biggest turn-offs for guys is a needy woman who doesn't give them space to breathe. And I'm not saying you act like that, but what if you give the impression you are clingy, even if you're not?
Are you demanding he answers your texts faster?
Do you get upset if you don't see each other for a few days?
Keep in mind that at the beginning, you want to give him (and yourself, to be honest) as much space as possible. You need that time to adjust your feelings, your emotions and see clearly if you have any future together (even the future is just three months long).
If you feel a little bit guilty reading that point – ask yourself if you do something that could make him see you as clingy and dependant.
Disclosure: This post contains affiliate links, which means that if you sign up or make a purchase I might get a small commission at no extra cost to you. Thank you for supporting my business. See full disclosure.
2. Late, Later And… Way Too Late! This Point Gets Every Man Take Off
Yes, women are so famous for being late for a date that we started thinking it's totally fine.
Well, it is not!
If you don't like to wait for someone 10-15 minutes, why assuming he will enjoy waiting for you?
On top of that getting late for the date is a sign of disrespect – to yourself, your time, and the other person and his time.
Obviously, I am not talking about that one time you had an emergency and got late for your date. Your guy should be understanding regarding these things. But if you are late for your dates All. The. Time. You will want to fix it asap.
One of my best friends is the type of person who's always late. ALWAYS! I know her for probably 20 years, and never in my life, I saw her getting somewhere (anywhere) on time.
She is my best friend, and I know how amazing and gorgeous she is so that I can handle that. The guy you know for a little bit more than two weeks isn't entitled to forgive you that easy.
How does my friend's partner handle her behavior? That's a mystery to me too, lol!
3. Playing The Ice Queen – Things That Turn Men Off
You know what types of women I mean… The ones with the cold attitude that intends to show the guy he has to impress her a lot before she melts in a more-than-friends-smile.
Well, this is a big turn off for the guys.
No one thinks it's fun to spend two hours with an ice-cold lady demanding the other to put out his best so she can reconsider her feelings. It doesn't look classy. It looks… brrr-cold.
And you can bet not too many men will play along but will get turned off and look for a warmer place to shine.
4. Immature Attitude Is A Huge Turn Off For Guys
Time to talk about all that fake energy.
Jumping around like a teenage girl is one of the biggest turn-off points for men.
An immature attitude is something that would turn off the ladies as well. But if you are an independent 25 years old woman – act as such.
Men like it when their girl is playful and laughs when there's actually a good reason for it. But playful and energetic doesn't mean immature. Immature is more of a mood swings attitude that is neither expected nor reasonable.
5. Easy-To-Get Attitude Actually Turns Men Off, and Here's Why
Many ladies believe they should show a man he will get something more than a kiss at the end of the first date. This is often considered as a good option to catch and hold the guy before he goes looking for another girl who is willing to be even easier to get.
First of all, if he expects something to happen on the first date, and you are looking for a serious relationship – you are both in the wrong place. However, he will get what you offer and then go on in a search for another woman.
And then there's the idea that if a guy is actually searching for a serious relationship, he won't expect you to be so willing-to-give-it-all so fast. That will turn him off instead of the opposite.
Disclaimer: Many good relationships start with getting busy together on the first date, but at least 60% of them are actually romantic comedies. And they all have happy endings. Life isn't a romantic comedy. It is a comedy, it's often romantic, but there's lots of drama, and most likely, that's the scenario you're going to end up with.
6. Flirting With Other Guys
That shouldn't even be on this list. It's not just a huge No to guys, but a very disappointing and self-disrespecting type of behavior.
Nope, smiling in that particular way to his best friend doesn't give him a hint to get you before someone else does. It makes him wonder who you actually want to date – him or his friend.
Flirting with other guys is hot only in high school… maybe. But in the grown-ups' world, it's a huge turn-off for men.
7. Hard To Get Until He's Totally Turned Off
I am totally up for keeping a distance at the beginning.
Mainly because not everyone deserves a piece of the pie right away.
However, if you like him and he asks you out – say yes. As simple as that.
A woman that's too hard to get is not going to impress the right guy – it will push him away. The best start of a relationship is the honest one. If you like him – say Yes while you still have the chance.
8. Facebook, Twitter, Instagram, And Everything Around
Your phone is important to you. He knows that.
However, one of the biggest turn-offs for men is when they ask the girl out, and she spends the date watching her phone, showing him something on her social media, or constantly keeping an eye on it.
It's just not cool.
Actually, I've got a friend who chased a girl for months and when they finally got out on the first date, she was checking her phone every three and a half minutes.
They didn't get to the second date. Yes, she turned him off that fast.
9. Nagging Is One of The Biggest Turn Offs
Yep, it's hard to believe that nagging is a huge turn-off; I know it. But actually, guys don't enjoy it as much as us, girls. Unfortunately.
I really don't understand why…
10. Too Much Makeup
Looking good is essential. Having makeup is sweet and shows you care about your date and want to look special to him.
Overdoing it is… funny and sometimes – scary. Keep it simple; he does need to know how you actually look like.
This study actually proves that women look more attractive when wearing less makeup. Now you have the permission to tone it down.
11. Bad Language = Turn Off for The Man You Date
No, you're not an angel, and you do know how to use all those bad words your parents used to tell you not to.
However…
There are times and places to use them – like morning traffic (and evening traffic… and any traffic). However, on a date with a guy you want to impress, lousy language is rude, weird, and doesn't put you high in his eyes. Most men still want to be knights to gracious ladies. Be that lady for a few dates before showing him what a lady could do (or say).
12. Too Much Talking Is Too Much Of a Turn Off For Guys
It is not about how much you talk but allowing him to speak as well.
Women often tend to talk a lot when out on a date – either to impress the other or just because they're nervous. I'm with you on this. There's a lot of unwanted secrets that could be said out loud when I'm nervous.
However, they don't impress a guy, and you won't get calmer if you keep talking.
Not giving him a chance to say something, explain his ideas, or just to have a bite of his meal in peace, is one of the biggest turn-offs for men. Plus, keeping your mouth shut for longer than a minute will actually give you the opportunity to find out if you like him. Have you thought about that?
Conclusion on Biggest Turn Offs For Men
If you think there's more to add, please leave a comment in the comment section below.
Which are the biggest turn offs for men you see around, or you did in the past?
What do you believe men want instead of these turn-offs?
I promised a one-time-fix, and I will deliver on my promise. I have a very special video for you that will open your eyes to what men focus on and how to turn yourself from "an option" to "the only option".
Click here to watch the video.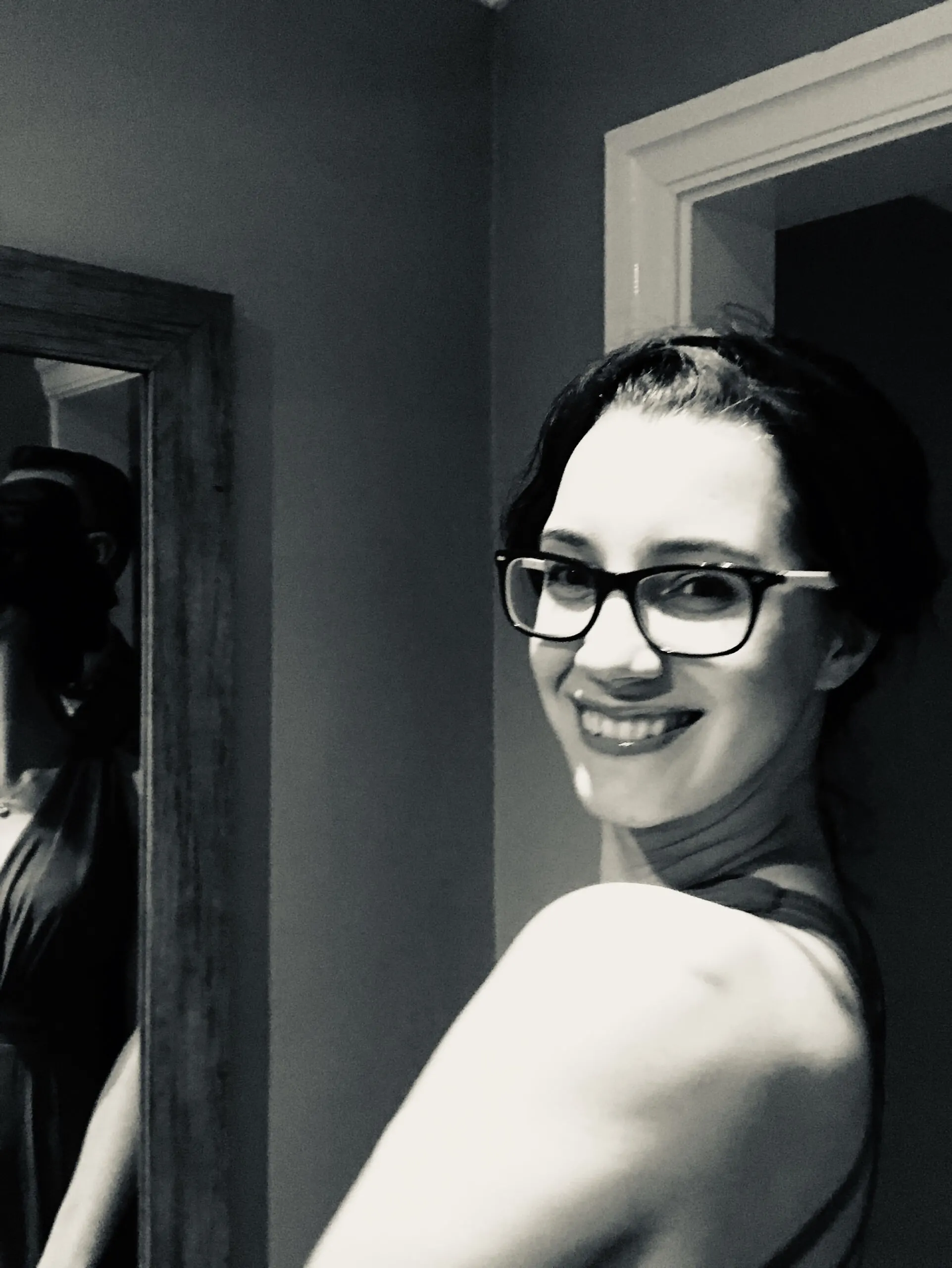 Blogger, dreamer, procrastinator, and lover of everything soul-touching. My mission is to make you laugh, provoke your thoughts, light up your day and inspire you to fall in love with life and yourself.