If there is one question that always gets every woman speechless that would be this one: What makes a man deeply in love with a woman? What could a woman do that will make her man appreciate, love, and respect her?
And before I give you the straight answer to that (yes, there is such), I would like to put a tiny condition here.
Every man is different and gets impressed by different things in a woman, but all of those things are mostly physical. However, when it comes to the person on the inside – everything gets narrowed to roughly a few important points.
And today we talk about those ones.
What makes a man love a woman forever?
What behavior makes a man fall in love?
If you'd like to the shortcut to the answer, here is a short video to get you ready to capture his heart forever.
In case you have some time to explore this first, let's say that men, just like women, often fall in love for the same reasons, yet that doesn't mean each one of us can and will fall in love with each one of the opposite gender.
So even if I share with you the 7 key traits that make men fall in love with you, remember that individuality is the most important one. And your guy is looking for that special combination of inner and outer qualities that will keep him by your side forever.
Here are the 7 things men want to see you have before they fall deeply in love with you.
1. Confidence
Nothing is more attractive than confidence. You don't need to have the body of a supermodel in order to be the master of his attention. You just need to feel comfortable in your skin.
Confident partners aren't jealous and don't feel the need to control the other person, which is why their relationships are usually very strong.
Confident women don't need men – but they choose to have them around, placing the utmost value on the relationship and the benefits coming out of it. When men see a confident woman, they can't help but stare at her in awe. After all, seeing a woman that is sure of herself and knows what she wants (him) is a hard thing to pass on.
Don't forget that confident people stand out from the crowd. They are likable and certainly make an impression. It's a very good trait to have, not only from a romantic standpoint but for other aspects of your life as well.
2. Kindness
Nowadays, a common trope in the dating world is that of the golddigger. By this point, men can't help but wonder if their new date is after their money or themselves as a person. They can feel uneasy that they won't be able to satisfy her many whims, such as expensive gifts, nights out, surprises, etc.
This is why modern men put tremendous importance on kindhearted women.
When they think about a long-term relationship, men want to be with a woman who can nurture them with her gentleness and won't be discouraged if times get rough.
Remember – it's important that you and your partner grow together. If you can nurture your relationship the right way, you can become an invincible couple that can overcome anything.
3. Sense of Humor
Humor is an important staple in the mentality of any man. This is why men can deeply appreciate funny girls.
Think about it – after a long and hard day at work, the last thing your man needs is for you to give him even more headaches at home.
He is more likely to need a woman that can put a smile on his face and can ease his heavy heart. We all know that it's important for men to make women laugh, but this goes both ways. This is why it's crucial to be easygoing and not to take life too seriously.
If you are that kind of girl already – congratulations! If you are not, don't worry! If this is something you are willing to work on overtime, you can definitely tone down your seriousness.
And hey, we aren't talking about being positive and faking happiness every day. A dose of pure sarcasm would also make your man smile and appreciate you.
4. Independence
There is no need to be a damsel in distress anymore – not unless you want to.
Girl power is all the rage these days with ladies achieving pretty much anything a man can. The old traditional relationship values are slowly fading away and nowadays couples are equal partners – as much as they can be.
Independent women don't necessarily do everything on their own. They are simply fulfilled on their own and don't need a man to "complete" them.
You are independent if you take care of yourself, have dreams and aspirations outside of the relationship, and don't necessarily need to do everything with your partner.
As an independent woman, you are inviting him into your life as a valuable ally and a shoulder to lean on when things get too tough. Not because you are counting on him to do everything for you.
5. Emotional Maturity
Men aren't attracted to drama queens. They are simple creatures that lack the complexity of a woman's inner world, which is why most of the time they just can't understand what the fuss is about.
This is why it may be a good idea to control your emotions around him or learn how to balance them together. Something we keep hearing very often is: Communication is key. And this couldn't be more true for romantic relationships.
We, women, frequently forget that our men have no way of getting in our heads and knowing what we think or what we want.
This is why you need to learn how to verbally express these desires or frustrations. Don't be afraid to be honest and own your emotions – whatever they might be.
When you open up to your man he will feel a sense of pride that you chose him as your confidant on such deep topics. Keep in mind that problems need to be talked about when they occur and not sometime in the near future when he has forgotten what the situation even was. Speaking from personal experience here.
6. Dependability
Before I continue I want to get one thing straight.
Men don't need a mommy replacement in the face of the woman they are together with.
They don't need someone to cook, clean, and wash their dirty socks for them. Sure, there are some gentlemen stuck in this old way of thinking but in our progressive society, they are becoming an endangered species.
For a man, a dependable woman is one he can count on to have his back when he needs it.
Maybe he is sick in bed and you tend to his needs, spoonfeed him soup and check his temperature. Or you take the time to order in and set up a cute date night with his favorite movie after he had a tough week at work.
Little moments and acts of affection like this can mean the world to him. So take the time to show him that you are his powerful ally that has his back through thick and thin.
7. Mutual Respect
No one wants to be with someone who disrespects them – this goes for men and women alike.
However, it's worth mentioning that women have very different perceptions of what being respectful constitutes. To them, respect is shown by being considerate.
It could be that you made his favorite dish, washed his dishes, or gave him alone time with the boys. However, men have a different view on this topic.
Don't get me wrong, all these things I just listed are pretty nice and he is sure to appreciate them.
However, if you don't take him seriously, roll your eyes at him, criticize him and try to teach him wrong from right, he will feel very disrespected. Men don't like it when you question their competence or make fun of it. To declare your respect for him, show him you have faith in his capabilities. Appreciate how he thinks and what he does.
How to make a man love you madly?
Now that I talked about the 7 most important traits a man looks for in a woman, it's time to touch on that individuality and special-ness I mentioned above.
There is one thing that you could do to make a man instantly feel attracted to you, and you already possess it. It's just that you don't know how to use it in the right way.
Man's Hero Instinct
You have probably heard about the men's hero instinct and how important it is to trigger it. But what is it? What about being a hero is so crucial that every man becomes devoted to the woman that triggers that inside him?
The hero instinct is the inner urge of a man to be appreciated and valued, to be a provider and leader to those he loves. It's less about making him save you from a crashing building (safety first, ladies) and more about making him special in your eyes.
Triggering a man's hero instinct makes him value himself. He looks at himself in a different way and craves to see you looking at him this way too.
This all comes from ancient times when men were expected to be the protectors and the providers for their women. Those times are long gone, and you are a strong independent woman who knows how to look after herself. And this is why you need to pay attention to a man's hero instinct even more.
By triggering his hero instinct you don't de-value yourself, but you put yourself in the most important position in his life. You become the person he cares about the most, and your happiness is his priority.
If that sounds like something you truly wish to be – the most valued, respected, and prioritized person in his life, you need to trigger that hero instinct in him. No, asking him to kill spiders for you won't work as well as you think. Instead, here's a simple video to tell you exactly what you should do.
Save this for later
What Makes a Man Fall Deeply In Love With a Woman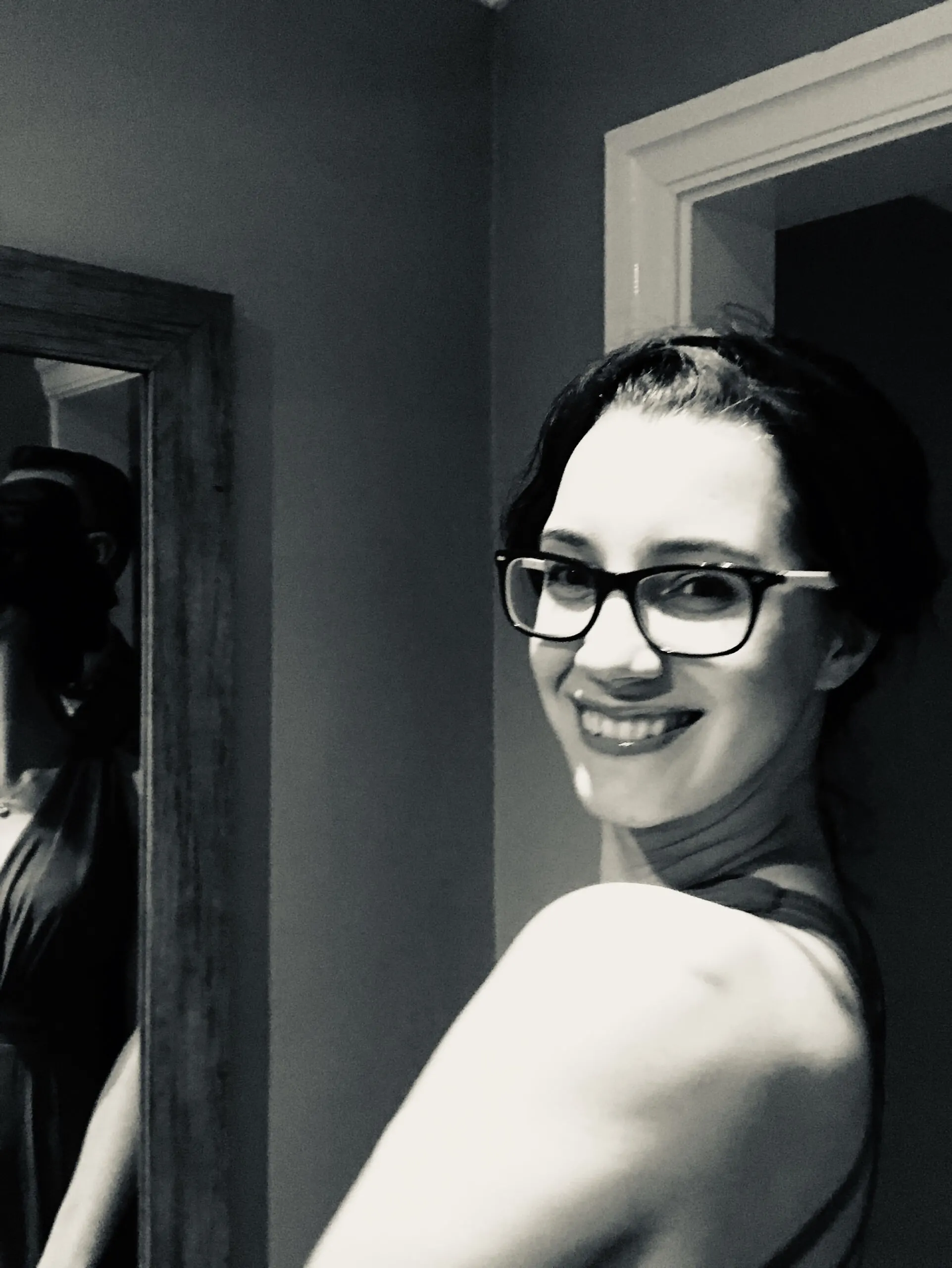 Blogger, dreamer, procrastinator, and lover of everything soul-touching. My mission is to make you laugh, provoke your thoughts, light up your day and inspire you to fall in love with life and yourself.